KAORU & JAN
Somewhere, between the sea and the mountains, lies a weird little town filled with weird little people. Through the eyes of journalists Kaoru Ueda and Jan Eriksen and their friends, follow the lives and going-ons of the magic and gods and love and weirdness of the town.
Click the thumbnails for the full image and information. Image descriptions are provided for everything.
---
---
Illustrations
Singular pictures n' such.
The Mare
In which Kaoru has trouble sleeping and Jan has trouble in his sleep. Written for and available in the Stratos anthology.
Five Cent Stamp
In which nurse Ada Hayes overhears rumors that are whispered around Sergeant Stephens of the Union army.
Ichabod's Flowers
In order to make something magic of any flower, one must go to Ichabod Joffe first. To get to him, you must walk to where Seo-hyeon gardens are, right on the north side of the central plaza of the magic side of town. That's where he works, you see.
A 1020 word short story, in a weird narrative style, about both inner struggle and the town's local magical botanist. Read it here!
Jantober
Various one panel gags, with one gag done on every day of October. Each thumbnail has about 6-7 little gags on the page.
The Forest
An accordion book with a single long scene on it, made of gouache and ink. Put together inside of its own little cover.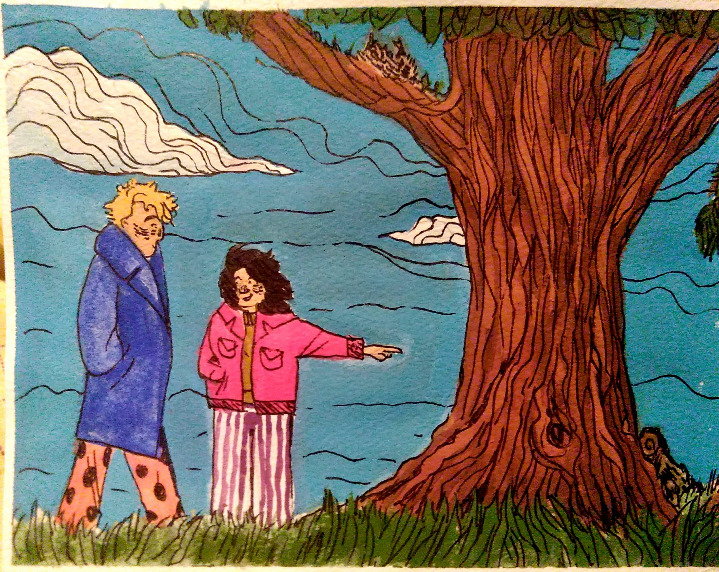 ---
---