MISCELLANEOUS
(This page is a work in progress! You'll be able to properly navigate to everything and click on all the photos soon!)
---
---
SELF-BOUND BOOKS
When covid-19 quarantine began, I got really into making my own little self-bound books. A few of them are actually nice enough to look at.
The Forest
An accordion book with a single long scene on it, made of gouache and ink. Put together inside of its own little cover. I'll get a few more proper photos of it soon, to show properly how it all fits together.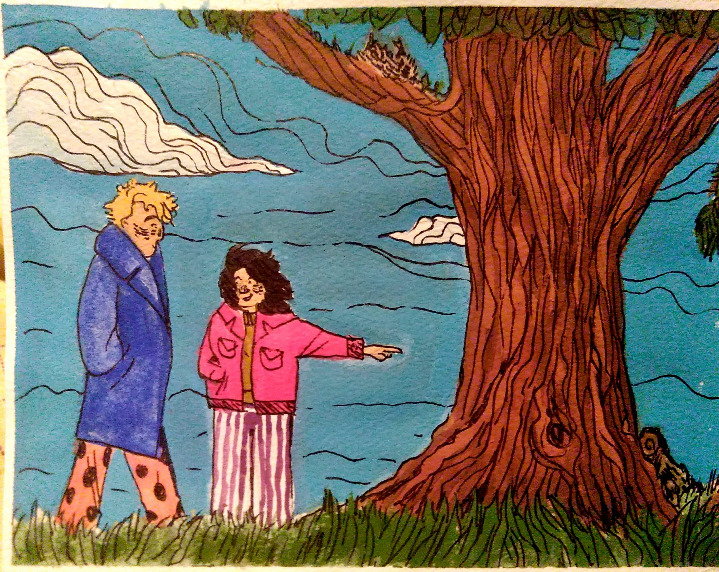 Black & White
This one is more of a typical book with pages and a folded binding. The art was drawn with ink on paper. This is Les Tuniques Bleues fanart.
---
MINIGAMES
Short little games of all sorts.
Corto Maltese maker
A for fun and jokes picrew/dress up game where you can only make Corto Maltese. Play it here! Don't take this seriously, please.